One of the simple strategies we use to gain more traction to our list is the Facebook Messenger Chatbot to grow our businesses and be more relevant in any industry.
The 24/7 all round the clock activity is quite scary. This is because the era which we are requires that you are available all round the clock to attend to the dying needs of a waiting long-list of customer requests.
Marketers, regardless of whether they're promoting an established business, a struggling online business, or a startup, cannot afford to neglect or overlook Facebook Messenger chatbot marketing and customer support.
Question is, how do you feel when you have to be physically available to answer questions about your brand from every client or customers that hit your Facebook page?
One more question.
What do you do when your customers can not interact with you or get information precisely at the time when they are most interested in your service or merchandise?
Can you remember when Facebook opened its Messenger architecture?
Yes, in 2011! Can you remember what happened to the marketing world?
Maybe you weren't anywhere around this news at the time but it swept the world in total disbelief.
Ok here is it. The marketing world went crazy at that time because the business app was a sort of relief that was going to allow marketers to have good engagements with their page audiences, without having to spend a long time on the app.
Later on, Facebook opened up its chat functionality allowing Messenger automation, a powerful new experience that showcases a world of AI-assisted customer support and marketing.
The advent of the Messenger bot functionality exposed the weakness of brand-killing customer interaction. Now, the long waiting list of customers can reduce drastically because the ready-made answers to questions about your business are easily attended to as fast as possible.
That's with the power of the Facebook Messenger Bot carefully automated with your brand's contents.
See? This is where the excitements about FB Messenger chat automation, otherwise known as Messenger Bot, came through.
Special Package: How to Start Making Money with PLR Products
If you play your card right, you can turn your Facebook chatbot interactions into a sales opportunity.
If you are still unclear as to why Facebook Messenger automation using bots is so revolutionary, let's dive in and treat the five excellent reasons why every Marketer needs a Facebook Messenger Bot.
1. It automates the interaction of your prospects
Facebook Messenger Bot helps make your prospect interaction experience with your business quite seamless. You can actually pump a huge traffic to your Facebook Messenger chatbot.
No matter the amount of audience that communicate with your Facebook Messenger chatbot, the AI-engineered bot can attend to all of them tirelessly, 247/7/365.
All you may need to do is to add a logical call to action to all your messaging activities online and the leave the automation process to the bot.
Get some sleep, so far as you have the entire process turbocharge by making it very easy for people to find your direct Facebook Messenger link, get a hold of your brand.
Once their Facebook Messenger app opens, and they respond to your initial message, you can then filter them through different logic trees so as to give them the message that they're looking for, at precisely the time that they are more likely to act on it.
Special Package: How to Create a Facebook Messenger Chatbot in 30 Minutes
2. It aids direct connection from Website
No internet marketer want people to feel that his or her brand is dead. So enabling the Facebook messenger plugin on your website, you will stand a chance of gaining more one on one communication directly from your website.
Another very good reason why Internet Marketers use Facebook Chatbot is particularly the ease derived from communicating directly from the business website.
You want people to feel that your brand truly cares about their needs.
You're looking for a one-on-one human interaction based around their problems.
Unfortunately, it is very hard to get that message across if you just direct all inquiries to either your knowledge base, to your general blog link, or to a contact page that says that you are unavailable at certain times.
No business owner or marketer will want to leave his or her prospective customers waiting, or else, they lose them easily.
When you tell visitors, audiences or clients, we are available 24 hours a day, and then encourage them to click on a link that leads to an automated chat interaction, people start looking at your brand as reliable.
This works wonders as far as gaining competitive advantage goes.
3. It is useful on Paid Ads
Another reason why Marketers use Facebook Messenger Chatbot is that they could use the direct messenger link on Paid Ads in order to acquire new customers on Facebook.
One of the most powerful ways to acquire new customers on Facebook is to link your paid Facebook ad to your automated Messenger chat session. This means that when people respond to your ad, they probably would have a very narrow set of questions.
When people get to respond to the advert, they are listed in the database. So long as a chat was initiated with the 'Get Started' link on the messenger, they begin to receive valuable information from you. They can initiate a question and get a response that is triggered by the specific keywords you set up to respond.
You then set up a wide range of different answers to answer that fairly narrow range of questions.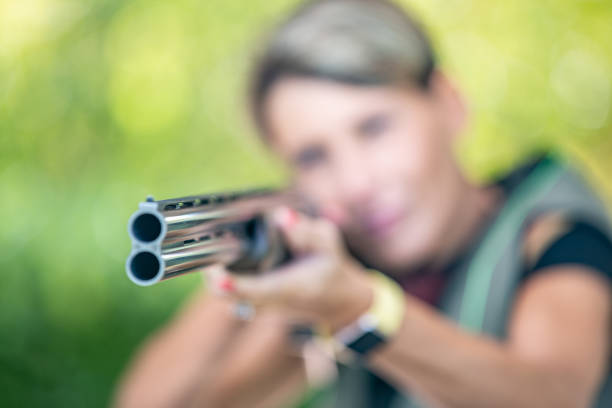 4. It helps build a Brand Online Presence.
You want your brand to come alive!
you want to set in motion a series of responsive engagements that make your visitors or audience feel that they matter. Your chatbot makes them feel that they are important enough to you, simply because your bot portrays your brand as a responsive one.
As a Marketer, whatever you're doing online is directly marketing something. There is a form of marketing activity to everything you do on Social Media. For example, if you are leaving a comment, the responses and the engagement in the discussion is a marketing opportunity.
So, it is a good idea to always tie whatever brand presence you have on Facebook with your chatbot link. This enables your brand to get seen and heard about. It does good to your online presence when you further grant your audiences the access to you via Facebook Messenger Bot.
The Bot, if properly placed in strategic places on your social media accounts, dished in group engagement/comments and in adverts gives the Marketer an exposure around the web.
Once people click on your profile, your chatbot link should be front and centre, or at least should be easily noticeable. Once you get people to click on that link, you can then engage with people on a one-to-one basis. At least this is the impression they get.
5. It can be used on other Marketing Campaigns
This is another reason marketers should use the Facebook Messenger Bot. They can be used on non-Facebook marketing campaigns.
Marketing can be carried out on forms, guest posts, press releases, directories, blog posts etc. In all of these, if you inject your messenger link, you open your brand to the world.
Whether you're marketing on forms, sending out guest posts, sending out press releases, or you're doing any kind of alternative content marketing and outreach, make it easy for people to find your Facebook Messenger chatbot address.
There is an old saying, "All roads lead to Rome". This is the exact way to understand this. You should have this same mindset when it comes to your non-Facebook marketing campaigns.
Everything has to lead to your Facebook Messenger chatbot address. Maybe they read a very interesting article of yours on a forum. Maybe they liked your response at a message board. Maybe you are answering a lot of questions on Quora, and they have a follow-up question. Maybe they liked your Reddit post and believe that you bring a lot of value to the table.
Conclusion
Times have changed. New innovations are springing up hourly at every new tick of the clock. Making your business run non-stop the way you deem appropriate without holding the motion of the clock. The Facebook Messenger Bot can save your business untold heart-ache, if the proper message is passed.
So, have you used the messenger bot for business before? Can you share your experience so far? Please send your messages via the Comment Box.