Learning high income skills can turn out a saving grace if harnessed properly.
Are you stuck in a dead-end 9 to 5 job and not sure what you should do?
I have to start with the question for a reason.
Chances are that you are a salary earner, working on a 9 to 5 basis!
But do you know that one thing capable of keeping you going beside a 9-5 job is a high income skill, a side hustles that pays excellently well?
High income skills as a side hustle can provide supplemental income for those who may have a difficult time finding work or have been out of work for an extended period of time due to economic conditions or layoffs.
The side hustles also give people the opportunity to explore different career paths without having all their eggs in one basket, so if they don't like it, they're not locked into something they despise just because it pays well.
A 9-5 job should be a means to an end, not the end itself. But if you're looking for a career change, it's important to stay focused on your current responsibilities while continuing to diversify your skillset.
It may seem like there are countless ways of making money these days, but it can feel intimidating when you have no idea where or how to start.
There are skills you can learn right now before handing in your resignation letter.
At the least, the acquired skill(s) can stand in place of your job rather than you resigning and waiting jobless without one.
5 High Income Skills to Learn
1. Learn Facebook Advertising/Marketing Skills
Facebook advertising is a high income skill that very few have been able to master. It takes time and patience learning how to use Facebook advertising platform
Setting up the ads, understanding the best way to target your audience so you get conversions rather than just clicks can be challenging if you don't know what you are doing.
According to study, "e-commerce sales in several nations have risen rapidly, with South Korea's proportion reaching 25.9% in 2020, up from 20.8% the previous year. The study further reveals that global e-commerce sales jumped to $26.7 trillion in 2019, up 4% from 2018, according to the latest available estimates."
This record demonstrates the high rate at which companies would require your services as a Facebook advertiser.
As a skilled Facebook Advertiser, your job is to assist businesses and brands in creating awareness, generating leads, and making sales using the Facebook Ads Manager.
Facebook Advertisement skill is a simple, low-effort way to make money only. This is because businesses will always need to make sales.
Here's a link to the Free Facebook Blueprints Course to help you get started.
https://www.facebook.com/business/learn
Want to be a Smart Earner? Learn How to Make N750,000 monthly with WhatsApp
2. Learn Direct Response Copywriting Skills
Do you love writing advertisement copies?
Maybe you have never been privy of copywriting as a lucrative skill that can save you from the pang of a 9-5 job. It's indeed a high income skill that worth owning.
This is definitely one of the biggest high income skills around
Note this: Not everyone can be a direct response copywriter, otherwise every content writer would have been a copywriter automatically.
It is actually not as hard as it seems because it requires you to put together simple messages with just one aim. But it requires serious attention.
That is, to get your prospects, audiences, or clients to take a particular action you want them to take.
So, let's just say that Direct response copywriting skill is the art of writing simple messages that persuades customers to take whatever action you desire.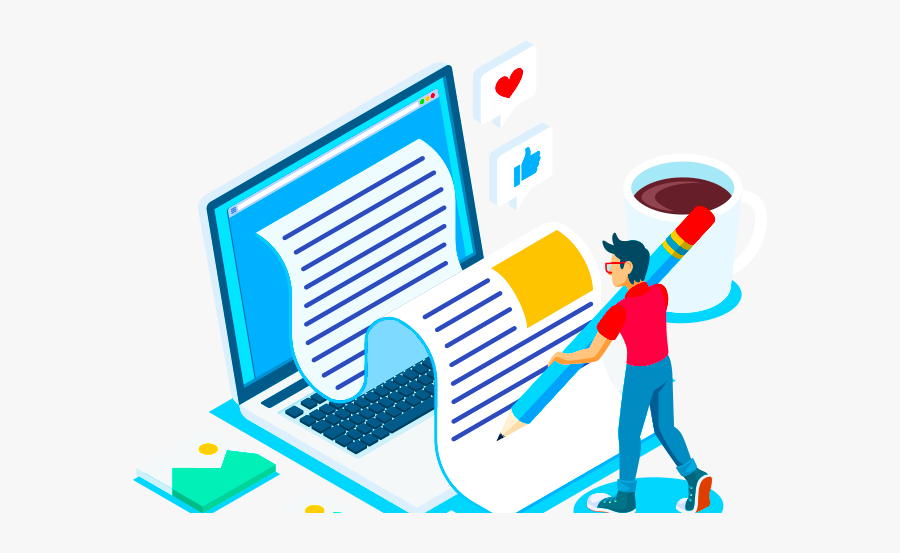 The type of action is usually immediate. There is a saying that if your copy does not get an immediate response from the customer, then something is probably missing somewhere.
It is an art, It is a process, and it is a skill worth having, as a marketer.
This is one of the reasons why direct response is looked at so highly in the writing and business world. The writers themselves are responsible for all of the sales and results generated by the copy.
It is also why direct response copywriting is so lucrative.
Let me give you an example.
Imagine you charged a customer $10,000 for a landing page that generated them $100,000 in sales. That's a ten-to-one return on their investment. Not bad at all.
Here's a tutorial from Kopywritingkourse.com on how to become a copywriter without any prior experience.
https://kopywritingkourse.com/how-to-become-a-copywriter/
How about you learn How YOU Can Get Paid Premium Fees to Write Emails For Other Companies.
3. Learn Google Advertising Skills
I strongly recommend this to anyone because Google advertising is going nowhere! It is one high income skill you don't want to skip. It trends now!
And it is one of the best skills to learn right now. Adwords is the PPC service that Google offers to its advertisers.
PPC simply stands for Pay-Per-Click which means you pay for every click on your ad and not per thousand impressions as in the case of other platforms such as Facebook and Twitter ads.
None is bad anyway, but believe this, companies and individuals are paying heavily to experts in google advertisements.
Imagine having such a gig on Fiverr or Upwork, and maybe Freelancer.
Acquiring google advertising skills, you will be able to manage google ads for business and individuals who want to create massive awareness, run traffic to their websites and most of all, record massive sales conversions.
Here's a link to a free material to help you get started
https://www.udemy.com/course/google-ads-for-beginnners/
Read Also: Secret Ways to Never Go Broke
4. Learn Search Engine Optimization (SEO)
Aside from making money from the resultant effect of optimizing a blog that appears on the first page of a search engine, you can as well make money from SEO as a service.
While some companies may seek the services of SEO experts depending the company size, others may only require the services of a freelance expert SEO manager, for some good reasons.
You may find yourself in any category (as one of the experts or as a freelancer).
SEO Expertise is one high income skill you want to learn or simply add to your list of other skills.
People are searching on google and other search engines everyday.
As long as people keep searching on google, yahoo, and other search engines, there will always be a need for SEO experts.
An SEO Manager can manage blogs and website SEO for individuals and corporate organisations, and of course, personal blogs.
An SEO manager on average, earns about $65,000 yearly, the freelancer even more yearly.
Here's a link to help you get started
https://www.udemy.com/course/seo-beginners/
5. Learn Email Marketing
Ok, hold a bit and answer this question. Take your time.
How many emails do you get in your inbox per day?
Honestly, this shows that the marketers have found email marketing as a lucrative means of making money.
Compared to other content marketing tactics , email is still king when it comes to ROI.
For me, it is the simplest of all the high income skills I can think of.
Here are three awesome reasons to learn email marketing for your business:
More businesses are depending on email marketing than social media in ration of 6:4
Email is 40x more effective than Facebook and Twitter combined. (Mailmunch, 2019), a good reason to consider it
Email has an ROI of 25% to 30% compared to others. (Bluestout)
Email list growth outpaces that of social media by 30% percent.
Email marketing is still alive and kicking, despite the dominant force that is social media. And it's here to stay for small businesses.
Email marketing is evergreen and is one of the skills you can charge a lot of money for because businesses that sell high-end products like Houses, cars, furniture, etc tend to do a lot of nurturing before closing their leads.
So when you learn this skill, you can start pitching high paying clients with your services immediately.
Here's a link to a free course to help you get started
https://www.udemy.com/course/email-marketing-made-easy-for-beginners/
How about you learn How YOU Can Get Paid Premium Fees to Write Emails For Other Companies.
Are These All?
There are more high income skills out there, a thousand and one, if you ask me. But these mentioned here and a few others I can vouch for, as being in high demand today.
Have you thought about Instagram Marketing, Facebook Group Growth Hack, Ecommerce Product Research, Testing, and Sourcing, Sales Funnel Creation, Youtube Advertising and more.
All these skills are relevant for any online business model you're currently working on.
As for me, I have been able to work on the above listed and would be adding Facebook Group Growth Hack in a couple of weeks.
I hope to update this post with my experience from setting up a Facebook Group for edetsam.com.
Join my newsletter to be the first to get the latest information.