You want to write a new blog post, and then your pen drops! Just maybe you need skills alternative to blogging?
I understand how it feels when the writer's block syndrome hits! It just did, and you decide to give up.
Already, you think, you're probably not cut out for this, and then you already feel like this isn't your thing, researching, writing, proofreading or telling stories from the blues.
Not what makes you happy, fulfilled and all fly.
Is that you? Do you feel left behind despite putting in the work, trying to make sense out of blogging?
Don't worry; everybody has got a portion of the benefit from making money online. It doesn't have to be blogging for everyone.
The internet is full of information about other skills other than blogging which you can pick from and run two times faster than Osain Bolt!
Here is the truth, blogging is not for everyone. So, when you recount the results your mates brag about all over social media and on other online forums, rather than getting depressed, you might only have to restrategize.
You can do this by learning a skill. In this post, I list other skills you can dominate 100% and become an authority without breaking the bank.
Also included are links to a few free courses you can take right away.
Top 9 Skills Alternative to Blogging.
Although there are other alternative skills to blogging, I have in my selection 9 technical alternatives to consider aside from blogging. These alternatives are selected to help you choose what works for you.
1. Making money from Java Programming
Did you know that the average American java programmers earn about $85,958 per year? This information is according to the salary projections from PayScale, Indeed, and Glassdorr.
You, too, can master the skills to sell your java programming codes online.
There are many companies online that purchase their software coding from freelance programmers like you.
You could look out for problems others are undergoing and develop apps that solve the problems.
Java programming is one of the highest-paid skills on freelancing sites like Fiverr, Upwork and others. With this skill set, you don't need a blog to make money online.
Java is an interpreted computer programming language initially developed by Sun Microsystems and released in 1995 as a core component of Sun Microsystems' Java platform. The language derives much of its syntax from C and C++ but has a simpler object model and fewer low-level facilities.
2. Make money as a Content Writer
Do you have an excellent command of the English language? Are you passionate about publishing articles online? While an entry levely content writer may earn around $49,219.00 including tips and other remunerations
Content writing is an excellent skill alternative to blogging.
You can write for businesses/companies worldwide that are looking for content writers.
You can sign up as a content writer on Upwork, and businesses worldwide will send you their content writing projects that you will complete and receive payment.
Learn how to write GREAT content here: How to Improve Your Content Writing Skills
Do you want to Discover the 3 Secrets Jonathan Used to Generate N30m In 2019 Selling One Digital Product?
3. Make money as a Python Programmer
Python is a widely used high-level, general-purpose, interpreted, dynamic programming language.
Its design philosophy emphasizes code readability, and its syntax allows programmers to express concepts in fewer lines of code than would be possible in languages such as C++ or Java.
The language provides constructs intended to enable straightforward programs on both a small and large scale.
Python supports multiple programming paradigms, including object-oriented, imperative and functional programming or procedural styles.
It features a dynamic type system and automatic memory management and has an extensive and comprehensive standard library.
How much a Python Programmer earns
Phyton programmers are one of the highest-paid freelancers on the internet. On Fiverr, for example, a Python programmer can charge up to $200 per hour.
Companies that need phyton programming services will sign up with the freelance website to get direct access to freelance programmers through their site. This business is what you can do if you are not comfortable with blogging.
How to become a python programmer
Make the decision to learn Python and why you want to do so.
Take advantage of online tutorials. DataFlair has compiled a comprehensive list of Python tutorials in which you may discover everything you need in one spot. Continue to practice as you learn.
Learn Python by reading some good books and enrolling in an online Python course.
DataFlair offers a FREE Python course that is certified to help you learn Python. You'll learn the principles, complete practicals and assignments, and even work on some fascinating projects while you're here.
Continue to study the official Python documentation for more information on various constructs.
4. Develop Mobile Apps that Solve Real-World Problems
Mobile App development is another alternative technical skill you can sell. No one goes into business to develop an app for the fun of it.
Other persons are interested in no experience required because they have ideas but can't afford programmers, so this is another good skill alternative blogging you can explore.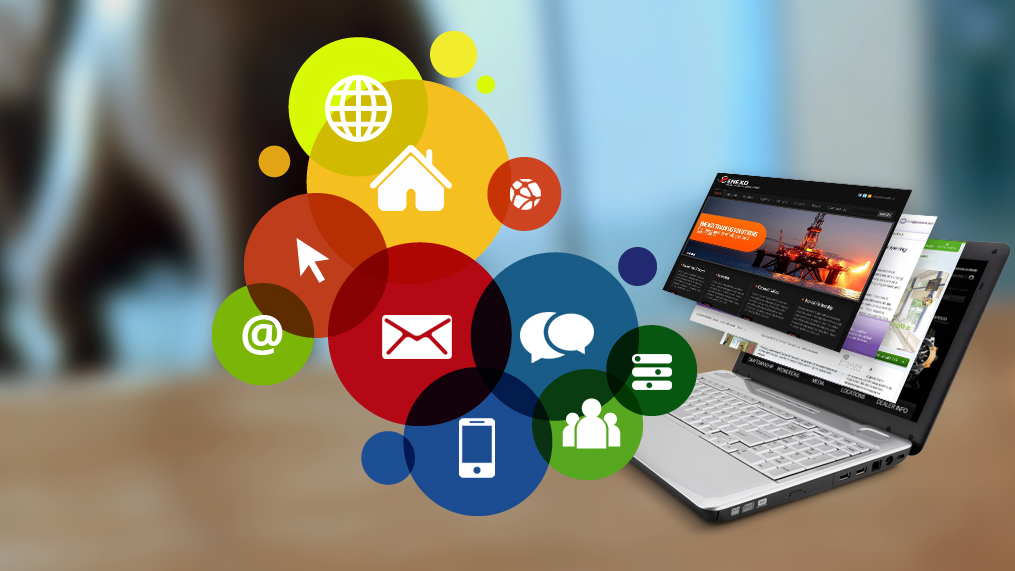 How much does a Mobile App Developer make?
On average, mobile application developers tend to make around $90,000 per year. Over 1 million people were employed in 2019 as software developers in the United States. So there are lots of people out there who need your services.
How to Become a Mobile App Developer?
You can take online courses to understand how the industry works and how to code for mobile devices, which cost less than $50. You can also use offline mediums.
Offer to build an app for your friends and if they are satisfied with your work, offer to do the same for others.
You can learn how to become a mobile app developer in 3 hours on Udemy.
5. Become a Web Developer
Some businesses prefer web developers because they manage their company's website, which is one of the most critical tools in the business. Some companies will invest heavily in their website, so you can take advantage of this to earn money.
How much does a web developer make?
A lot depends on your skills, but one standard figure is $10,000 to $20,000 per year.
For newbies, here's a detailed guide on developing android apps: How to Make Android Apps Without Coding Experience!
Web Development Vs. blogging
Web development is more lucrative than blogging. You will not need to write content if you become a web developer and the salary is higher.
It's also more accessible because it requires less expertise and is currently in demand, especially for websites with heavy traffic.
6. Become a Video Game Developer
If you are skilled with various games, you can make money by creating your own game and selling it. If it's popular, you will earn from the game and receive royalties forever once the game is published online or on mobile devices.
Video game developers make an average salary of $83,060 per year (just like web developers).
7. Make Money as a Graphic Designer
Graphic Design is an art of communication, one that conveys the essence of your message to your target audience through images, colors, fonts and aesthetics. As a graphic designer, you give form to information. You use colors, shapes and text to create visually appealing designs.
The need for designers is rising every day because many businesses are changing their stores to reflect current trends.
There are also many freelance graphic design jobs online that will enable you to make money as a graphic designer without you even meeting the company where you work. You can offer your services on freelancing sites such as upwork.com and freelancer.com/.
The average salary of a graphic designer is between $45,000 and $53,000 per year in the United States.
How to become a graphic designer?
Graphics designing Vs. Blogging:
Graphic Design is what you choose if your passion is to transform text and symbols into a visual design. If you love designing, create graphics for others products and services.
It's not just about graphics alone. Other things need creativity when it comes to blogging, such as web design, content writing etc.
Working from home becomes easier when you have a blog to promote your designs while making money.
Graphic design is a skill that can develop. If you have good communication skills, good color sense and creativity, you will succeed in the graphic designing business.
You can get a paid course or join the graphic designer learning class Adobe Master Class.
8. Make money from Cartoon Animation
Cartoons are animated, short films featuring hand-drawn or computer-generated images.
This form of animation is used mainly for entertainment but has also been used in educational films.
Although cartoons are primarily associated with children's entertainment, they are also popular among teenagers and adults.
Top 5 Animated Movies of All Time
1. The Lion King
2. Beauty and the Beast (1991)
3. Toy Story 3
4. Up (2009)
5. Spirited Away (2001)
Who is a Cartoon animator?
The cartoon animator works with a team that develops an idea into a story or script. The animations are then drawn to the storyboard.
It is the job of the animator to ensure everything is translated from hand-drawn images to computer graphics.
How much does a Cartoon Animator earn?
On average, a Cartoon animator can earn $51.000 per year in the United States. Cartoon animators are paid based on how many years they have been doing it and the quality of their work.
How to become a Cartoons Animator?
A degree in animation is not mandatory, but it will give you an advantage over others applying for the same job.
Courses like: Animation and Visual Effects, 3D Computer Animation
Here are some courses you can take to become a Cartoon Animator.
9. Become a YouTube Creator
Once upon a time, the only way you could get your message out there was through TV.
But in today's world, creating your TV show is just one click away, thanks to social media platforms like Youtube.
Almost everyone with internet access has at least watched a video on youtube. However, it is not easy when you are starting to get your videos out there.
But the sad truth is that, while Youtube has some of the best content globally, it attracts less than 0,1% of all internet users each month.
That's how few people see your videos?
Whether you want to showcase work or advertise your skills, there is no better platform than YouTube.